Brian's Dining Set Chairs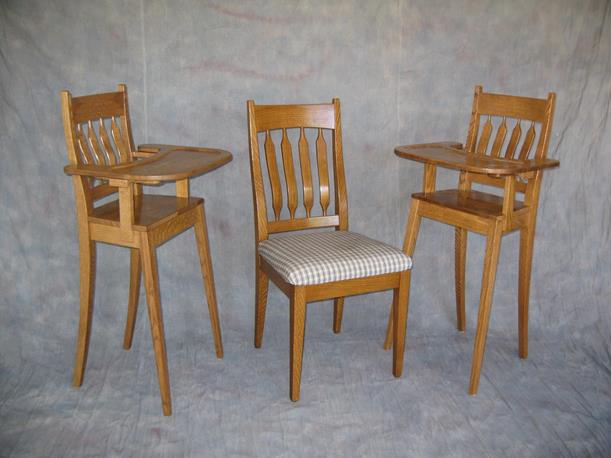 As you can see there are two high chairs. The story starts with a phone call to Dad and Mom.
Brian: "Hey, Dad, there is something wrong with our dining room set!"
Dad: "Really! What?"
Brian: "It needs a high chair!"
This announced the coming of Eszter, their first baby.

The story of the second high chair also starts with a call from Brian.
Brian: "Hey. Dad and Mom! You know that high chair we have? Well, we need a second one!"
This was his clever way of announcing the coming of twins, Sophia and Josiah!